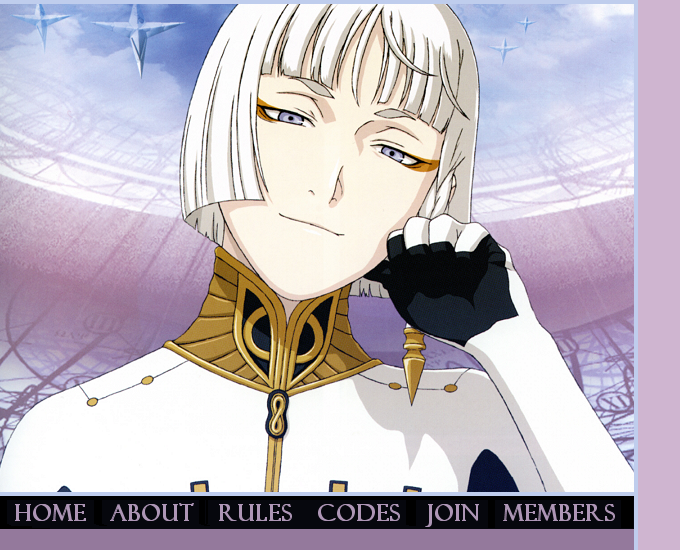 Hello! And welcome to Touch the Clouds, a fanlisting dedicated to Dio Eraclea of the Last Exile series. This site is a part of yzak.nu.



Script used: Enthusiast
Last updated: 30th July 2016
Member count: 64, from 21 countries
Pending members: 0
Newest members: Jackson
Growth rate: 0.01 fans/day


Thank you to Saya who kept her memberlist so the FL's members didn't have to rejoin despite the closing. And to Rachel for the name idea.

Affiliates:
E-mail me at taichou at yzak dot nu to become one!